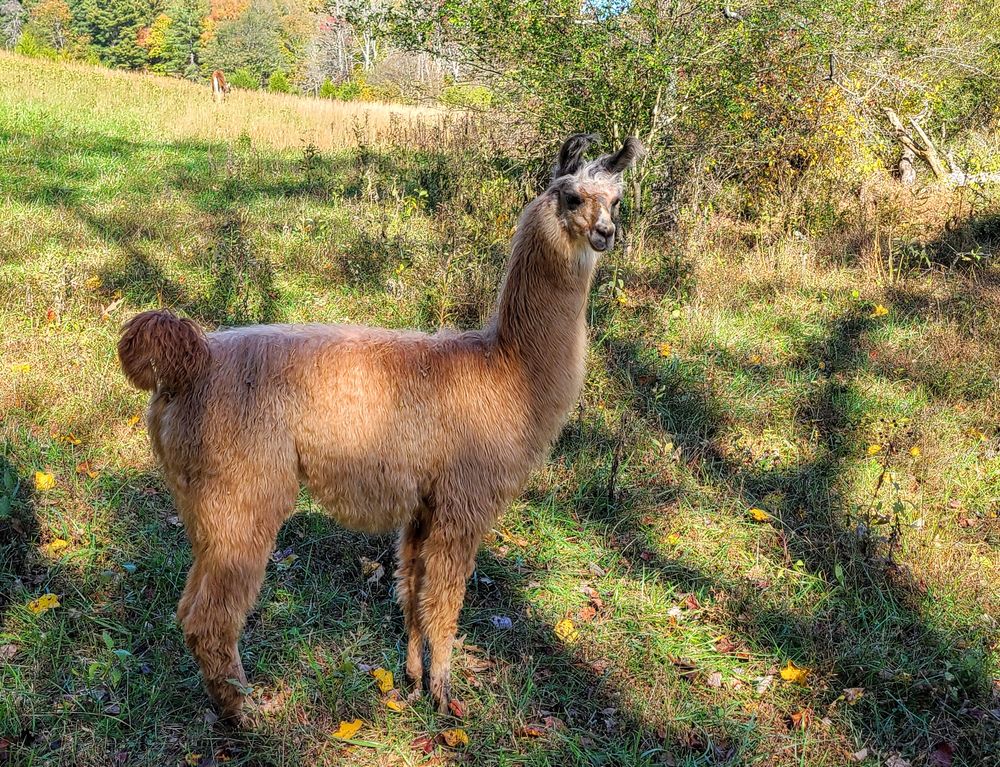 SOLD THANK YOU TO MIKEY & SCOTT PARRISH , INDIANA
STAR STATUS SYMBOL X BAHAMAS PRINCESS GRACE KELLY
 This young male is a beautiful butterscotch color and his fiber is classed as silky by Cindy Ruckman- Fleece Judge at the March Llama Madness show March 2022.   He has banana shaped ears, high tail set and straight topline.  He is definitely herd sire material with his balance, presence and parentage.  He is going to be a tall male having outgrown the other spring cria. 
Albert's  dam, Bahamas Princess  Grace Kelly, has  an appaloosa color pattern ,milks like a cow  and is very  athletic.  I own her granddam on dams side, who recently passed at 27 yr and 6 months!
  To  say this line is strong and healthy is an understatement.  Tiara Misu, a legend in her on time, is Princess's Granddam on the sire side-Sundown's Prince Charming.   Princess had  a short  show career and never  placed   under 2nd in several shows.  She has great capacity and width in her frame that she has passed on to Albert.
Albert's sire, STAR Status Symbol multi- National   Champion needs no  introduction ...but I will say this little fella is a chip  off the ole block!